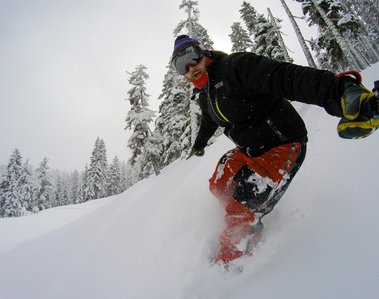 About

As a photographer, I provide marketing solutions through imagery. My photos and videos sell the client's product. Whether it's page views, clothes, tech, or a call to action, it's important to me that my images influence potential consumers to get involved. Dynamic imagery is one of the strongest ways to pull customers to your brand. I always make my work engaging and beautiful. I specialize in shooting content that connects with all of your branding across multiple online platforms, digital marketing, print and video.
Based in Los Angeles, I shoot lifestyle, portrait and action. After 7 years in New York, I relocated to LA in 2016 to take advantage of the amazing golden light of sunny California.
Inspired by snowboarding and skateboarding magazines, I got into photography at a young age. I chased my passions, snowboarding and photography, through the mountains of New England, Colorado, Oregon, Utah, and Japan, until I found myself in New York City learning from top photography talent. I cut my teeth the old-school way, starting with an internship with Kenneth Willardt that turned into a full-time studio position. After a year with Kenneth Willardt Photography & Film, I turned to freelance assisting, quickly moving up the ranks from 4th assistant to 1st. Never content to rest, I turned to digital teching and shooting, learning every aspect of photo production along the way.
Next, I co-founded SESSION China, a snowboarding magazine for the growing Chinese snowboard scene, with colleagues and friends in Beijing. In my roles as photo editor, senior photographer and art director, I worked closely with a variety of influencers in the Chinese snowboard community. In doing so, SESSION China brought a fresh and tailored perspective to a unique snowboarding sub-culture.

In 2015, GoPro recruited me to join the GoPro photo team in San Francisco. After becoming an expert in action-cam photography, I made the move to Los Angeles in 2016 to pursue new creative endeavors. In 2017, I launched Cannabis In Color to deliver Premium Cannabis Imagery to the nascent cannabis market.

Now at work on a new project, you'll find me quarantining with my better half, the talented Sarah Elise Cole.
Partial Client List:
Aeropostale
Amazon
Atelier Delphine

Complete Nutrition
Concept Arts

Dermablend
eBay
Follow The Prince
Format

Freevision
Gillette
GoPro

Honda Japan
Industrial Color

JBMC
Los Angeles Times
Nike

NY&Co
Owner Operator

Red Stripe
SESSION China
Contact
I am based in Los Angeles and am available for local, regional, national and international work. Please, inquire about any images you need as I keep a large stock library as well. Please, reach out at
+1 (747) 333-4027
Can't wait to hear from you!